Welcome!
TEC Marketing is a privately-held business (See Company Glimpse) that offers over
850,000 Promotional Items
from both domestic and international markets.
Hundreds of Brand Name products
are available at great discounts.
TEC Marketing
ensures each companies brand and logo integrity
by consistently displaying graphics/messages in accordance with predetermined guidelines and by providing
Graphic Support
up to one hour at No Charge,
FREE!
TEC Marketing provides client focused customer service. Our extensive experience in the advertising specialties industry has taught us that interacting with our clients on a personal level is the only way to provide the very best promotional products, so....
Have fun browsing the website for products or call us at (515) 306-9666 to talk with one of our expert promotional marketing specialists. Specialists are trained to research and find just what you need and
apply special discounts
from the MSRP listed pricing.
Custom presentatons can be provided that allow a company to easily share ideas with others.
Contact a TEC Specialist
by email at
info@tecpromotion.com
.
Orders placed online
will be followed up by one of the TEC Specialists to assure imprint options, assign discounts, review graphics and delivery schedules.
TEC Marketing is the promotional marketing tool that makes the concept, design, development, production and distribution for an event as smooth as possible.
The
Signature Store Showrooms
, below, are setup in popular categories with items that are new or favorites throughout the Promotional Advertising Industry and are refreshed with new products on a quarterly basis. industry.
Featured Item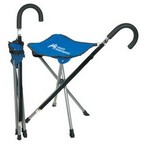 Folding Cane Stool
Folding Cane Chair - Walking Stick with Stool and Carry Strap, 600D Polyester Fabric and 19mm Aluminum Tube. 12" W x 12" D x 35" H
$15.00 - $18.00
What Our Customers Are Saying

TEC Sales Team, We wanted to just take a moment to thank you for helping us with our marketing promotions for the trade show. When I first called I was afraid that I would end up having to go with ti...
Mark Tripses
Creative Marketing